Cuidemos nuestro planeta, es el lugar donde vivimos y que necesitamos.
En onlinefreespanish, tenemos bastantes actividades para disfrutar hoy y celebrar el día de la tierra.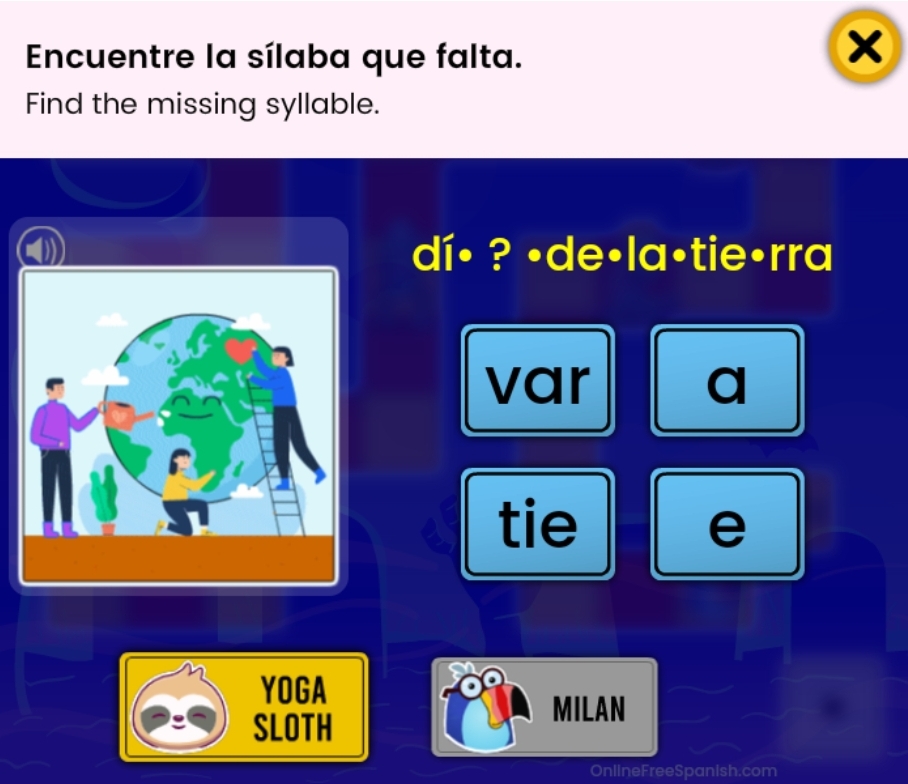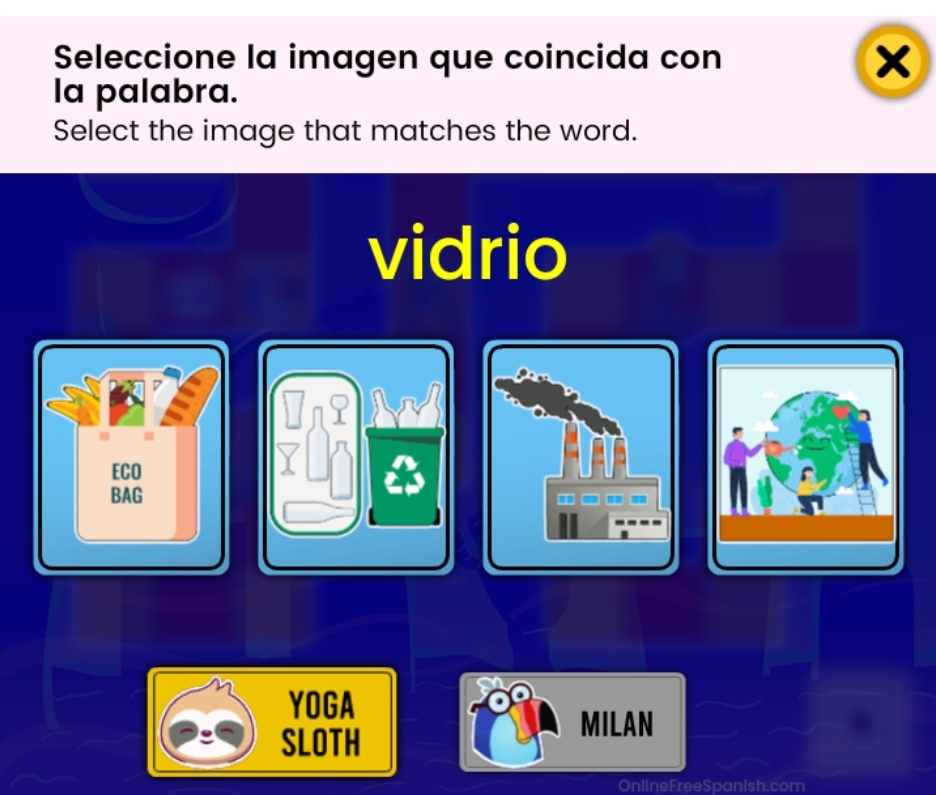 ¡Recuerden que todas nuestras actividades son gratis! Por favor, compártanos para que podamos llegar a más estudiantes y beneficiar muchos maestros.
Déjenos sus comentarios abajo, son muy importantes para nosotros. ¡Y por favor comparta OnlineFreeSpanish con todos sus amigos es Gratis!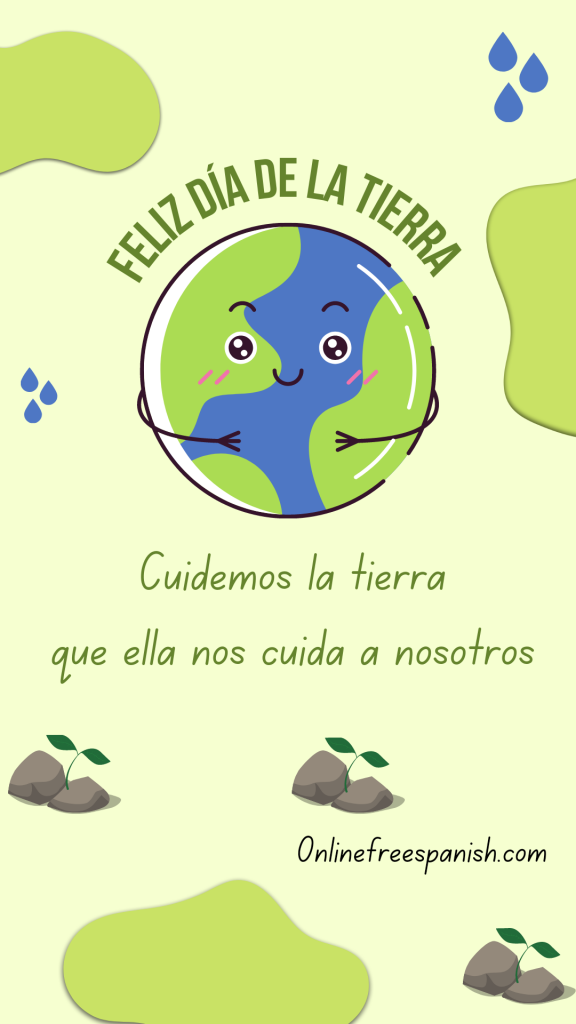 Leave your comments at the bottom; they are essential to us, and please share onlinefreespanish with everybody. Remember, it's free!
Hasta pronto amigos,
Claudia,
The team of
OnlineFreeSpanish.com
A Fun Way to Learn Spanish
For kids of all ages.
Facebook: onlinefreespanish
Twitter: freespanish
YouTube: onlinefreespanish
Pinterest: freespanish